In a Nutshell
In a Nutshell
SoFi's low interest rates and dedication to customer education make it a top choice when it comes to getting a personal loan. It's an excellent alternative for young professionals who are looking to build their credit through responsible borrowing, as well as aspiring homeowners or those seeking to refinance loans with unfavorable terms.
Positive
Flexible loan amounts and terms
Unemployment protection freezes loan payments if case of job loss
Negatives
Good or Excellent credit score needed to apply
Approval process takes longer than some competitors
SoFi at a Glance
SoFi at a Glance
Direct lender or marketplace:
Overview
Overview
SoFi offers a fresh and innovative approach to lending that differentiates its services from traditional brick and mortar lenders. The company was founded by four graduate students at the Stanford Graduate School of Business in 2011. The group wanted to make a commitment to offering a service that could help graduates pay back their student loans while bypassing traditional lending institutions. From there, the concept expanded to accommodate a wider variety of borrowing needs. In the time since, SoFi has worked hard to make good on their commitment, becoming one of the biggest personal loan lenders in the industry after extending over $7 billion in loans to date. SoFi offers a variety of technology driven financial lending and money management solutions including wealth management, loans, and even life insurance. Additionally, SoFi works with customers to help them achieve stability, plan for their future, and reach their personal finance goals.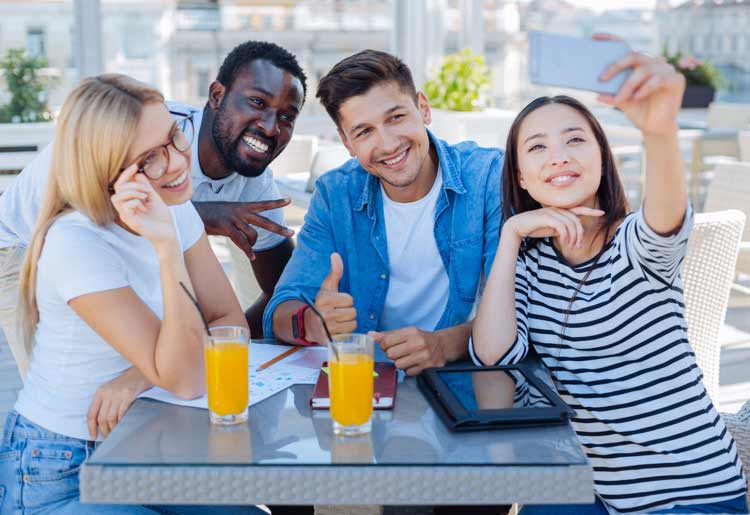 Suitable For?
Suitable For?
SoFi takes a fresh approach to lending and is ideal if you are looking for:
An alternative to the traditional lending system. SoFi's marketplace lending model allows users to connect to the right borrowing opportunity without dealing with intermediaries such as banks or other bureaucratic roadblocks. If you need to restructure or deal with student loans, or are simply looking for a wealth management service, SoFi provides a fresh approach.
Financial stability. If you prefer a lending solution that not only seeks to work with you, but also helps you plan for the future, build your credit, or simply shape a better understanding of your financial reality, SoFi stands out as an excellent option.
An alternative to the traditional lending system
Loan Features
Loan Features
SoFi's does more than simply offer personal loans; it presents borrowers with several options, including student loan refinancing, mortgages and mortgage refinancing, as well as personal loans and parent loans. Additionally, SoFi is committed to helping loan seekers develop skills to instill a sense of more responsible financial decision-making. The company offers wealth management solutions, private placements, and even provides market commentary and investment resources to help you understand the process and make better investing choices. SoFi also makes a serious effort to educate customers, providing a wide variety of resources designed to bolster your understanding of personal loans, personal finances, and different types of loan options.
Highlights for SoFi
Highlights for SoFi
Variety of personal loan types including student loan refinancing and consolidation
Mortgage and mortgage refinancing offered for new homeowners
Unemployment protection in cases of job loss
Wealth management service designed to help with financial planning
Strong educational resources to better understand loans, finances, and investing
Parent loans to help those parents looking to support their children's education
Technology-driven approach to lending
Community events for entrepreneur networking
The Application Process
The Application Process
Applying for a loan with SoFi is simple, and though approval can take slightly longer than with some competitors, this is related to the company's pledge to ensure responsible lending and transparency. SoFi's loan amounts range from $5,000 to $100,000, although the higher amounts are reserved for applicants that have credit scores over 680. SoFi's approval process is not long, but can be expedited if you prequalify. To apply, you are required to fill out an online application, after which the company will do a soft credit pull—with no impact on your credit—and if you are approved, you will move on to a more rigorous qualification process. The online segment can be completed in a few minutes, although the full process can take slightly longer depending on your specific qualifications and credit score.
When you apply, you should have the following documentation to hand:
Proof of income such as paystubs
A valid ID
Information on any existing loans
Employment information
Diploma or transcript in order to verify your graduation
Once you have completed the application, you will learn if you have been approved, and if so, you will be contacted by SoFi to establish the terms of your loan. After that, your loan will be transferred into your account.
Loan Terms and Requirements
Loan Terms and Requirements
Due to its more involved qualification process, SoFi's loan application takes a little longer than other personal loan providers in the industry. However, this comes with some benefits and advantages that make SoFi such a great choice relative to peers.
US citizen or permanent resident
At least over the legal age in your state
Be employed, have sufficient income, or have an offer to start a new job within 90 days of your application
Minimum credit score of 680
Additionally, eligibility depends on other factors including your financial history, expenses, income, and career experience. One thing we were very pleased with was the company's willingness to work with customers who have newly established credit, as it has no requirements on years of credit history. Moreover, the company does not have any restrictions on maximum debt-to-income ratios
In order to apply, you simply need to create an account with SoFi. The initial application process takes about 10 minutes, and once you've been approved, the qualification process will take a little longer depending on your personal information.
Rates and Fees
Rates and Fees
SoFi offers 2 options when you are selecting a loan: fixed or variable interest rates.
SoFi's rates can change somewhat depending on how you choose to pay your loans. If you opt for automatic payments, the company can offer better interest rates. Most of all, it has zero fees of any kind on any of its personal loans.
SoFi loans are primarily aimed at young professionals and recent graduates. The company's goal of helping people deal with student loans while instilling a sense of responsible decision-making makes it a top choice if you are a recent graduate and looking to establish your credit history, refinance your student loans, or simply learn to handle your finances better. SoFi's products are generally designed for customers that have better credit scores. Part of the reason why it can offer such competitive interest rates is its focus on customers with more proven financial track records. Furthermore, you can still apply for a loan from SoFi even if you were not recently a college student.
Repayment Terms
Repayment Terms
All of SoFi's loan amounts are available with 6 different repayment terms of 2, 3, 4, 5, 6 or 7 years.
Unlike some personal loan providers that only issue fixed loan amounts for predetermined terms, SoFi allows you to choose your amount and your term.
The only factor that is impacted by choosing a different repayment term is the interest rate, which will generally start at the low end of the range for shorter terms.
Additional SoFi Services
Additional SoFi Services
SoFi Mortgage
SoFi Mortgage offers 3 types of mortgages: 30-year fixed 15-year fixed and 7/1 ARM. You can pay as little as 10% down and still potentially qualify for a loan. SoFi Mortgage requires that you have great credit, typically favors high-income properties, and is currently only licensed in 29 states. Some highlights include:
Refinance up to 80% of your home's value
Rate information available within 2 minutes
Potential to qualify for more than a traditional lender allows
Pre-qualify for a mortgage online
Underwriting as early as the pre-approval stage
No lender fees
SoFi Student Loan Refinance
SoFi also offers student loan refinance plans with just as competitive terms and rate options as its other services. SoFi's creditworthiness selection process is forward looking and takes into account a potential borrower's education history. For that reason, SoFi believes in its customers throughout the whole loan term. Some highlights include:
Checking your rate will not affect your credit score
Unemployment Protection
No application or origination fees
No prepayment penalties
Autopay discount of 0.25%
$5,000 minimum to refinance with no maximum amount
Privacy & Security
Privacy & Security
SoFi places a premium on its customers' personal information security, and works hard to avoid any data breaches. The company's site features robust 256-bit Secure Sockets Layer technology that encrypts transferred data and includes military-grade protection. When it comes to entering personal information, SoFi asks for pertinent data only when necessary. While you are required to enter some personal information when first applying including details such as name and address as well as employment and education history, you only need to provide more specifics once you have been initially approved for your loan.
Customer Service
Customer Service
As part of its customer service, SoFi features a standard FAQ section to help answer common questions and queries while also providing an excellent suite of resources that are designed to help people better understand loans and personal finances. Moreover, it offers community events and assistance programs for entrepreneurs to network. You can reach SoFi via e-mail or call its customer support weekdays during normal business hours.
How SoFi Compares
How SoFi Compares
| | SoFi | LendingClub | Marcus |
| --- | --- | --- | --- |
| APR | 5.99% – 20.25% (with AutoPay) | 6.95% – 35.89% *** | 6.99% – 19.99% |
| Minimum credit score | 680 | 600 | 660 |
| Loan amounts | $5,000-$100,000 | $1,000-$40,000 | $3,500-$40,000 |
| Loan term | 24-84 months | 36-60 months | 36-72 months |
| Suitable for | Borrowers with Excellent credit | Small loans | Flexible loan terms |
Marcus is another lender that has some similar features as SoFi, offering competitive APRs and flexible loan terms. However, while SoFi charges just $5 or 4% as a late payment fee, Marcus doesn't charge any fees at all, not even any late fees. Read more about how Marcus and SoFi stack up against each other.
Lending Club vs Prosper / Personal Loan After Bankruptcy / Online Loans with Cosigner
Physical Address
Physical Address
One Letterman Drive
Building A, Suite 4700
San Francisco, CA 94129
USA
Disclaimer
Disclaimer
Fixed rates from 5.99% APR to 20.25% APR (with AutoPay). SoFi rate ranges are current as of December 4, 2020 and are subject to change without notice. Not all rates and amounts available in all states. See Personal Loan eligibility details. Not all applicants qualify for the lowest rate. If approved for a loan, to qualify for the lowest rate, you must have a responsible financial history and meet other conditions. Your actual rate will be within the range of rates listed above and will depend on a variety of factors, including evaluation of your credit worthiness, income, and other factors. See APR examples and terms. The SoFi 0.25% AutoPay interest rate reduction requires you to agree to make monthly principal and interest payments by an automatic monthly deduction from a savings or checking account. The benefit will discontinue and be lost for periods in which you do not pay by automatic deduction from a savings or checking account.
*Eligibility Criteria
Before you apply for SoFi Student Loan Refinancing to refinance your student or Parent PLUS loans, we'd like you to be aware of the eligibility criteria. In addition to the information noted below, you must also meet our underwriting criteria to obtain a loan from SoFi.
**Rates and Terms
The following examples depict the APR, monthly payment and total payments during the life of a $30,000 personal loan. All personal loan APR rates below are shown with the Autopay Discount (0.25%). Your actual interest rate may be different than the rates in these examples and will be based on term of loan, your financial history and other factors.