In a Nutshell
In a Nutshell
Policygenius is an independent broker and has nothing to gain from you signing up with a specific insurance carrier, so you can be sure you are getting an unbiased suggestion. Policygenius doesn't sell your information to others, so you won't be inundated with phone calls or emails from random companies.
Positive
Thousands of policy options at once
No extra fees
Negatives
Missing niche carriers
Limited impaired risk coverage
Suitable For?
Suitable For?
If you have a significant other that relies on your income
Families with children
Families with a mortgage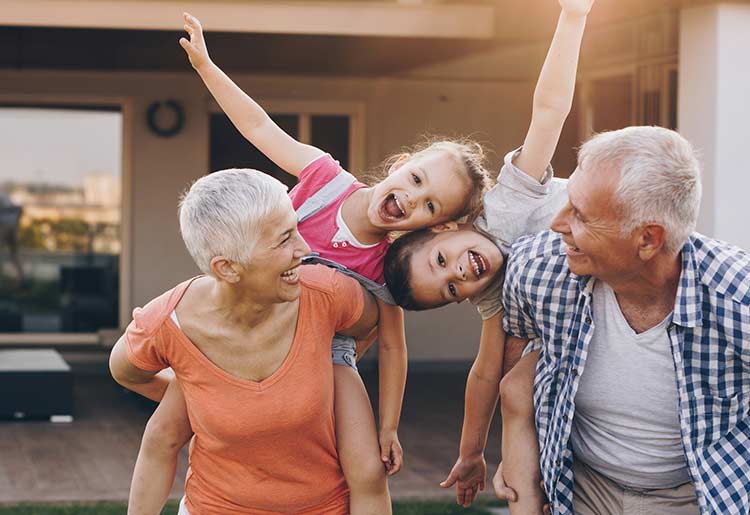 Features
Features
While purchasing life insurance policies is never a pleasant undertaking, Policygenius uses its clean, intuitive, and fast platform to offer you dozens of possibilities for affordable life insurance. You can get various forms of term life insurance, whole life insurance, and even alternate insurance policies, like pet, renters, and disability insurance policies. Policygenius also has a fabulous online policy generator that lets you adjust your coverage and length of policy term so you can see how your specific policy offers will vary based on the changes. Highlights for Policygenius include:
A+ BBB rating
Policies ranging from 5 to 30+ years
Coverage between $25,000 to $10,000,000
Free paramedical exam at your home or office
Easy policy comparison tool
Beautiful and user-friendly website
Application Process
Application Process
Policygenius has a fresh and modern website that makes going through the entire process of purchasing a life insurance policy easy and more palatable. The beauty of a service like Policygenius is that you fill out one application form and it takes care of the rest of the work. Its algorithm sifts through thousands of possible policies, factors in your conceivable health issues, and delivers quotes for your situation. The quick and easy online application form takes only minutes to complete and beats the tedious and time-consuming process of going from site to site filling out the same forms over and over again.
Here's how the application process works:
Start by entering your zip code
Next, fill out some basic information about yourself like your date of birth, gender, and whether or not you're a US citizen
Finish by answering a few more involved questions like whether or not you smoke, your family's medical history with certain basic issues, and your height
After that, you'll receive several policy proposals – around 10 or 15. You can select the one for your situation. What's amazing is that you can get policies for as little as $10 a month.
Then, continue with the process as follows:
You'll be contacted by a Policygenius licensed insurance agent to set up a meeting with a medical technician. This technician will meet you at your home or office to perform a standard paramedical exam.
Once your medical exam is processed, the insurance policy provider will recalculate your policy and make whatever adjustments are necessary based on your test results (often there will be no adjustments, but if there are any serious medical issues found, these will alter your policy terms). Policygenius will walk you through this step too, ensuring that you are getting a fair and reasonable rate.
When you receive the final draft of your life insurance policy, you have the right to accept or deny the policy. You have no obligation to purchase the policy if you don't like the terms.
The online application process only takes a matter of minutes, but the entire process from start to policy coverage typically takes 4-8 weeks, depending on medical examiner availability, your own personal health, and how fast you respond to your recommended policy quotes. Fortunately, you'll be updated of any changes or progress within your account immediately.
Policy Types and Terms
Policy Types and Terms
Policygenius offers consumers several different types of policies and terms including:
A term life insurance policy covers you for a specific period of time (meaning not for the rest of your life). You pay a level monthly or yearly premium, depending on your plan, and the policy pays out in its entirety at once to your beneficiaries in the event of your passing. Many people opt for term life insurance because it is more affordable and simpler. These policies come in 10-, 15-, 20-, 25-, or 30-year terms. How much you pay will be based on how much coverage you want and how long-term you select, but policies can be as little as $8 per month.
Return of Premium Life Insurance
Return of Premium Life Insurance
A lucrative option, the return of premium life insurance policy is a term life insurance policy that gives you back the premium you have paid if/when you outlive your policy. These policies are generally about 30% higher than other policies.
No Medical Exam Life Insurance
No Medical Exam Life Insurance
This is a term life insurance policy that waives the medical exam, a good option if you are young, healthy, and hate medical exams.
A different type of policy, whole life insurance policies cover you for the remainder of your life. When you die, your beneficiaries receive the tax-free death benefit. Additionally, the policy acts as a savings account, building cash as you pay your premiums. Term lengths are as long as you want them (i.e., for your entire life).
How Safe Is It?
How Safe Is It?
On top of having an A+ rating with the Better Business Bureau, Policygenius is a licensed insurance broker in all 50 states. This legal certification holds them responsible for any advice or sale of insurance policies. Additionally, Policygenius holds itself to strict digital security, employing security features complying with Aptible standards, including Gridiron, Enclave, and more. Policygenius is also HIPAA compliant and is regularly audited for optimal security.
Help and Support
Help and Support
Policygenius's customer support receives overwhelmingly positive reviews online. Representatives have been described as being helpful, friendly, and professional, as well as really caring and having a good work ethic. You can reach a representative via live chat, online contact form, email, telephone, or social media channels.
Policygenius offers people a chance to quickly and easily apply for and purchase life insurance policies online. Its streamlined services, wide network of providers, and up-to-the-minute website design ensure the entire process is as smooth and comfortable as possible. If you are looking to guarantee that your loved ones are provided for even after you are no longer here, Policygenius can help you make that happen.
Physical Address
Physical Address
22 West 19th St, Floor 8
New York, NY
10011