In a Nutshell
In a Nutshell
A psychic reading can be one of the most enlightening experiences you'll have. It's also a highly-intimate one, so feeling comfortable with the reader is crucial. On Oranum, you can access free chats with psychics before you agree to a session, so you can check if there's a connection before going further. Not only that, but the psychics specialize in a wide variety of fields, and are screened by Oranum before they're allowed to give readings.
Positive
Video chat readings give the feeling of an in-person reading
Free video demos help you get to know psychics
Interact with other users in chat rooms
Negatives
No phone or chat readings
Chat room sometimes freezes during live demos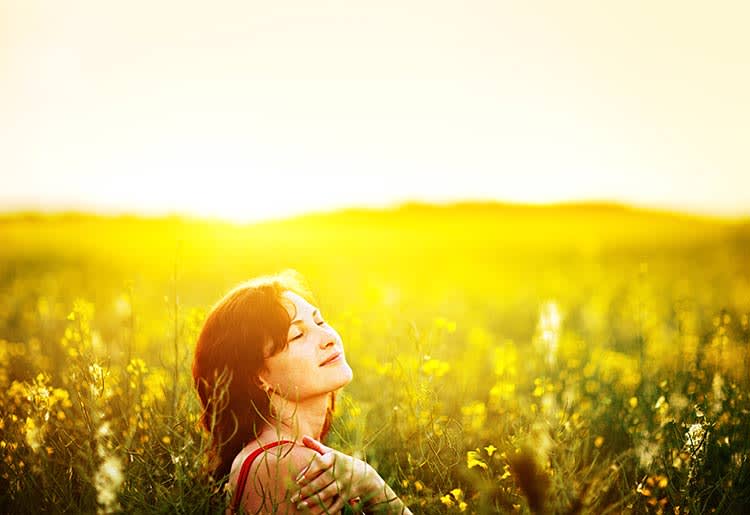 Is Oranum Trustworthy?
Is Oranum Trustworthy?
When searching for an online psychic reading, one of the main concerns is trustworthiness. There's no denying the existence of bad actors and frauds, who cast a dubious shadow over the field and its more legit practitioners. So how do you separate the 2? How can you tell a legit psychic from somebody just out for your money?
The short answer is, it's difficult, but not impossible. Psychic readings are by nature mysterious, personal, and unquantifiable. However—there are some fairly reliable criteria that, when applied to a psychic or psychic website, can either weed out questionable practices or spotlight the signs of a transparent, honest business. Here's how Oranum looks under scrutiny:
Screening Process?
Psychic bios?
User reviews?
Community resources?
100% money-back guarantee?
Oranum meets most of our criteria that would establish it as a trustworthy site. The lack of any refund or customer satisfaction guarantee is disappointing, but it's more than balanced out by the website's commitment to informing and engaging with its customers. With bio pages that let you watch free videos of the psychic before choosing, an ample amount of supplemental resources, and an active Facebook page, Oranum shows signs that it's involved with its community and concerned with keeping its visitors well-informed.
A final note about trustworthiness
Given the nature of psychic readings, it's difficult, but not impossible to determine with absolute certainty the legitimacy of a practitioner. Furthermore, there are factors that can influence the success or failure of a reading that may have nothing to do with the legitimacy of the psychic. For that reason, make sure you choose a psychic that specializes in your field of inquiry, and communicate your questions and goals clearly. Nothing's black and white when it comes to psychic readings—hey, that's part of the fun, right?—but judging online psychics by certain criteria can drastically increase your chances of finding one who's in it for the right reasons.
Pricing & Special Offers
Pricing & Special Offers
| Promotion | What You Get |
| --- | --- |
| FREE registration | 9.99 FREE credits* |
Types of Psychics & Services
Types of Psychics & Services
Oranum only offers video chat readings. There is a free, public chat room available for all users, but when you purchase a reading, you will enter a private chat room with the individual psychic so that you can chat freely.
You can see and hear the psychic you're working with, but you must type your responses. If you're accessing Oranum on a mobile phone, you will not have any audio and will have to read and type all communication.
Oranum has a large selection of psychics and topics. The topics include:
Love and relationship
Home and family
Sound healing
Eastern
Tarot cards
Dream interpretation
Astrology
Palm reading
Numerology
Clairvoyance
What's Unique About Oranum?
What's Unique About Oranum?
The live video chat option sets Oranum apart from its competitors. With free demonstrations offered every hour by a different psychic, you can get to know many readers before choosing to pay for a session.
Customer Support
Customer Support
If you are dissatisfied with a reading, you must contact customer support within 24 hours in order to be issued credit for another reading. You can contact customer support by email, online chat, or by phone.
Bottom Line
Bottom Line
With free live chat, qualified psychics, and chat rooms, Oranum offers a unique psychic reading experience that is worth taking out for a spin. And since you get to try out a reader for free, you can be certain that you'll find a reader that you connect with.