In a Nutshell
In a Nutshell
Green Chef, which is a certified USDA organic company, has a mantra of "you are what you eat." Its family of meal plans gives you enough choice and flexibility to make up your own mind about who you want to be. Whether that's an omnivore, carnivore, pescatarian, vegan or vegetarian, paleo or keto follower, its 7 different meal plans have your eating habits covered.
Positive
7 different meal plans to choose from
Wide range of restaurant-quality meals
2-person, 3- or 4-person family plan
Negatives
You need to pay extra for shipping, approx $8
Doesn't ship to Alaska, Hawaii or parts of Louisiana

Ideal For
Ideal For
People with specific dietary needs
Anyone short on time
The eco-conscious
People with specific dietary needs
Anyone short on time
The eco-conscious
What's Unique About Green Chef?
What's Unique About Green Chef?
A fully certified USDA organic company, Green Chef is a one-stop shop for chef-driven recipes using organic, non-GMO, and sustainable ingredients from trusted suppliers. Green Chef achieves this through a cooperation with farmers, producers, and fishermen, bringing you the kind of top quality ingredients you'd otherwise have to hunt around for at your local farmer's market.
Everyone knows sticking to a healthy lifestyle can be expensive and difficult time-wise. Green Chef removes the fuss of researching recipes, prepping shopping lists and grocery shopping. Offering 7 different meal plans, Green Chef puts the fun back into following a truly green lifestyle by making healthy eating more convenient. The service is fully customizable so you can decide on how often you want to cook. There's no minimum commitment, which means you can skip orders and easily change or cancel your subscription. All meals are designed to be prepared within 30 minutes.

Keeping with the green theme, Green Chef comes with eco-friendly packaging and sends you exact quantities of food so you'll never have to throw anything away. Its raw ingredients are responsibly sourced from sustainable growers.
How It Works
How It Works
Joining Green Chef is straightforward. To sign up you'll need to put in your email and ZIP Code. Next, pick the number of people you're going to be cooking for, between 1 to 4 people. Then you'll want to pick your choice of 7 healthy dietary plans. Once you've entered your delivery address you'll be directed to payment. Deliveries will be made to your selected address from Monday to Friday (you can select the day that suits you) and between 8am-9pm. The last step is to put your feet up and wait for your pre-portioned box to arrive with absolutely everything you need to produce delicious meals.

Meal Options
Meal Options
Green Chef offers 7 different types of dietary plans:
Vegetarian
Vegan
Paleo
Gluten-free
Keto
Omnivore
Carnivore
On each meal plan the recipes are varied so you'll never get bored of a certain dish. With Green Chef, you can't choose specific recipes, only meal plans, which may be disappointing for some customers, but it does keep your palate surprised and refreshed. You'll receive a different menu weekly and every box you receive has color-coded recipe cards so you won't get confused.
Favorite Green Chef Meals
Favorite Green Chef Meals
Diets: vegan | 920 calories per serving | Prep & cook time: 35 minutes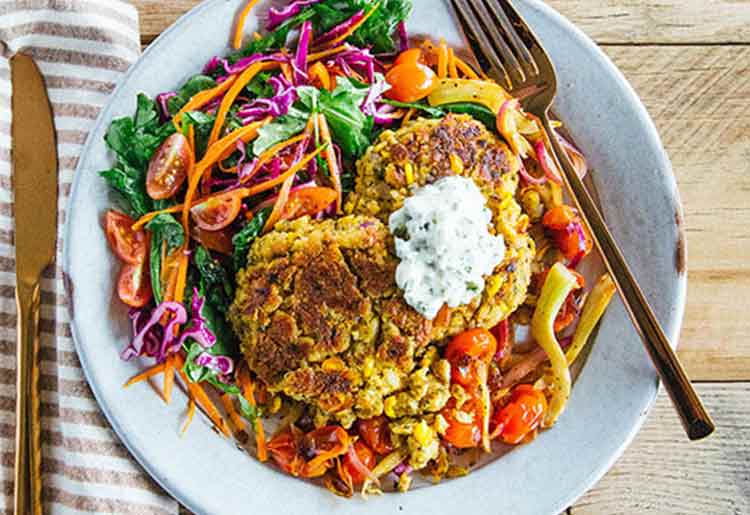 Diets: paleo | 633 calories per serving | Prep & cook time: 35 minutes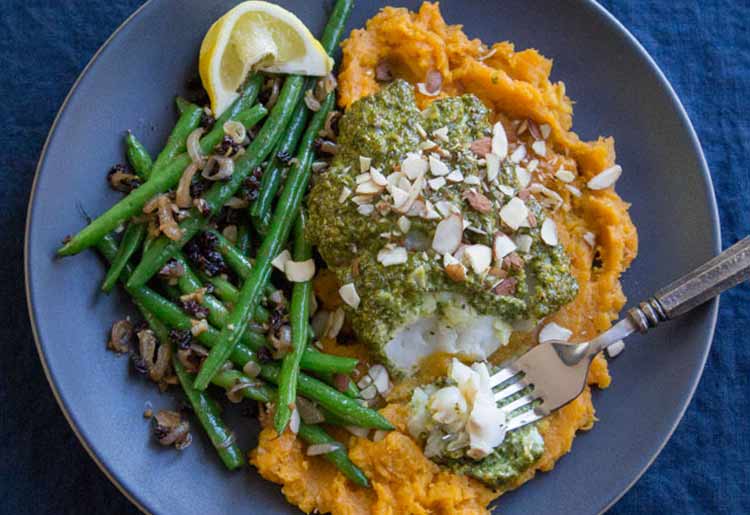 Diets: gluten-free | 789 calories per serving | Prep & cook time: 30 minutes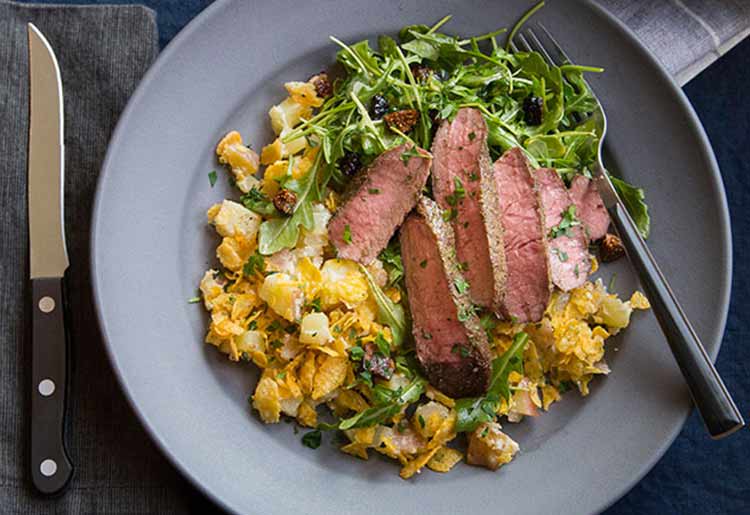 | Meal Plan | Price/serving | Price/box |
| --- | --- | --- |
| Vegetarian | $10.49 | $71.94 |
| Omnivore | $11.99 | $80.94 |
| Vegan | $11.99 | $80.94 |
| Carnivore | $13.49 | $89.94 |
| Gluten-Free | $13.49 | $89.94 |
| Paleo | $14.99 | $98.94 |
| Keto | $14.99 | $98.94 |
Help & Support
Help & Support
Green Chef has an easy-to-use and extensive help section. With categories ranging from "managing my subscription" to "safe food handling," you can pretty much find an answer to any question in the form of an FAQ. If you want to contact Green Chef directly you can either email, (you'll get a response within 24 hours) or call the hotline (Monday-Friday from 7am-7pm). There's another really convenient feature where a little support widget pops up in the bottom right hand corner and you can search for any topic.
Green Chef – It's What's for Dinner
Green Chef – It's What's for Dinner
Green Chef Review: Get $80 Off