In a Nutshell
In a Nutshell
Freshology is a rising star on the meal delivery scene, and we're not surprised. Who wouldn't love eco-friendly meals that are jam-packed with delicious flavors, nutritionally balanced, and prepared by professional chefs? Freshology has 500+ meal options that will help you eat healthily, lose weight, and live life better. Flexible ordering and delivery plans, no commitment, and reasonable pricing push Freshology to the top.
Positive
$80 off welcome gift
Meals are portioned out and nutritious
Over 500 meal choices
Negatives
Have to pick a plan and pay before choosing meals
Pricey meals
What's Unique About Freshology?
What's Unique About Freshology?
Freshology is competing in a competitive industry. So, why opt for this meal delivery service over the many others? Here are a few things that make Freshology stand out:
– Chef-prepared, ready-to-eat meals
All Freshology meals are prepared by professional chefs, so you know you are getting delicious food every time you order. What's more, the meals come ready to eat and fully prepared. They are never frozen. So, you can heat and eat them within minutes. To top it all off, Freshology portions out each meal perfectly to deliver a well-balanced, nutrition-packed, and hearty meal that will fill you up with all of the nutrients that your body needs.
– Delivery at its best
Freshology does deliveries right. For one thing, you get your food delivered to you fresh, so there's none of that unappealing frost-bite or zapped taste to the food. What's more, Freshology will deliver to anywhere you specify. So, even if you aren't home, you can still have your meals delivered straight to your door. Meals are delivered anywhere in the continental US.
Freshology even has a pickup option. There are 200+ pickup locations throughout Washington DC, the Baltimore area, New Jersey, and Los Angeles.
– Variety galore
One thing that interferes with people's attempts to eat healthy is boredom. After a while, you get sick of eating salad, salad, and more salad. With Freshology, that just doesn't happen because there is tons of variety within these menu plans. In fact, you can choose from over 500 meal choices and four different menus. Everything from pasta dishes to desserts, flavor-packed options abound.
Meals are rotated every week on a five-week rotation, so you're getting something new every week. What's more, Freshology caters to many dietary needs, including vegetarian, no-seafood, keto, diabetic, low-sodium, and more. You can find a flexible meal plan that will keep you interested and help you maintain a healthy diet all year long.
– Flexible plans
Speaking of flexibility, Freshology does that really well too. With this company, there are no commitments. You can pause, cancel, or restart anytime you want. So, you don't have to feel as if you're stuck with a diet plan that you don't want.
Dieters Are Raving
Dieters Are Raving
"One of the quickest and most delicious ways to safely lose weight." – Calorie Lab
"Whether you're trying to lose weight or you want to maintain a healthy weight, Diet-to-Go is a great option for you. Their meal plans make nutritious eating simple and affordable as meals get delivered straight to your doorstep every week." – Food Box HQ
How it Works
How it Works
Here's how ordering with Freshology works:
It's a pretty fast and easy process. We didn't like that you have to pick, plan, and pay before you get to choose your meals. However, if you're ordering from the service anyway, it doesn't really matter when you pay and when you pick.
What You'll Eat
What You'll Eat
Freshology offers four different menu plans. These plans cater to a variety of different dietary requirements. The four menus include:
– Balanced
The Balanced menu is the most popular one. It's a nice choice whether you want to lose weight or just maintain a slim figure. All meals are dietitian-approved, balanced for nutrition, and portion-controlled.
The Balanced menu foods are controlled for sodium, carbs, fat, and cholesterol. So, you don't get too much of the stuff that's not good for you, and you load up on healthy, delicious meals instead. This meal plan also comes with a no seafood or vegetarian option.
– Balance-diabetes
This is like the previous plan; however, it controls the menu for diabetics. So, these meals will help you keep your blood sugar at a healthy level naturally.
– Keto-carb30
This one is more in line with the Atkins diet. It restricts carbs and loads you up with healthy, delicious protein. There are only 30-net carbs per day on this plan, swapping carbs for healthy fats.
– Vegetarian
Finally, the vegetarian menu is a great option if you don't want to eat meat but still want to be healthy. Protein sources include things like eggs, beans, and dairy, with a little soy thrown in occasionally.
Depending on which diet plan you choose, you'll be able to piece together whatever meal plan you want. For a Balanced meal, here's what a typical day could look like: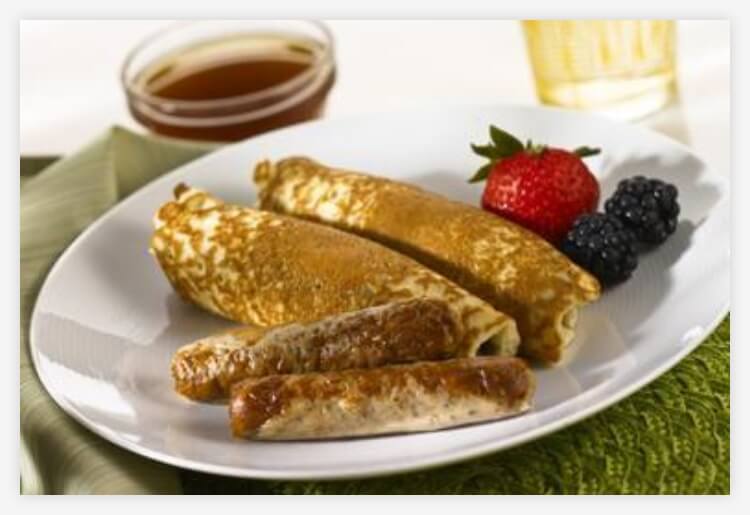 Breakfast: Blueberry pancakes with turkey sausage or ratatouille omelet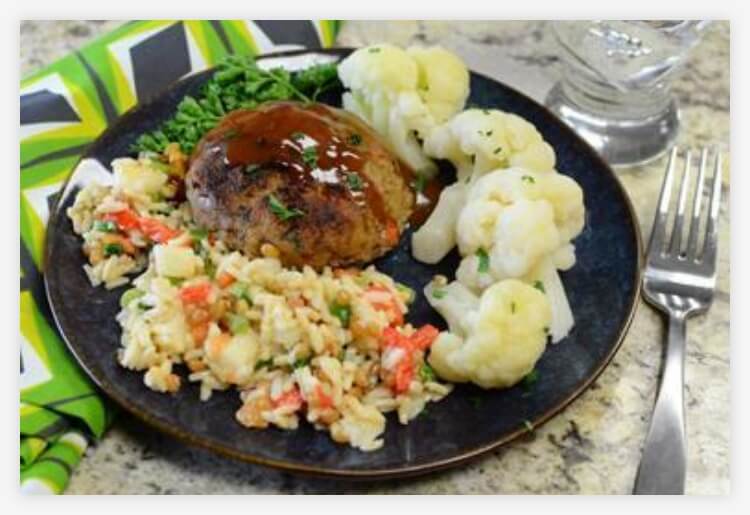 Lunch: Mediterranean pizza or Szechuan turkey burger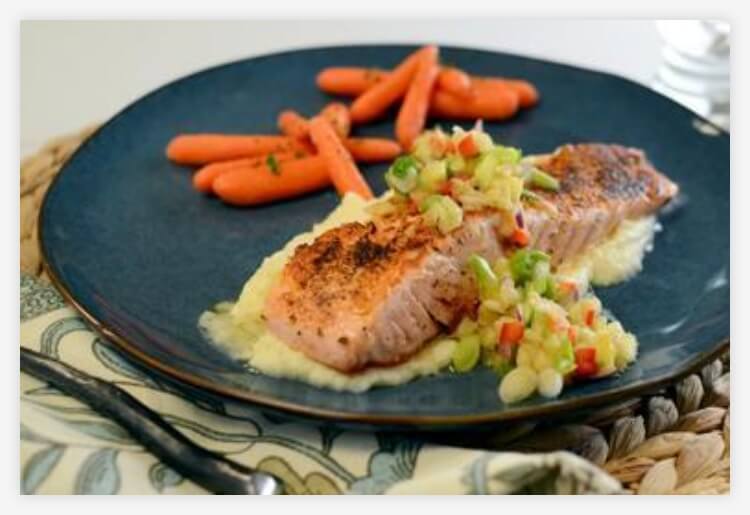 Dinner: Penne pasta with marinara sauce or a nice piece of baked salmon with glazed baby carrots
If you're feeling peckish in between, there are also healthy snacks available. So, you might grab a snack between breakfast and lunch or before you get home for dinner (for example).
Mobile App
Mobile App
There is no mobile app available from Freshology.
Fresh and healthy food doesn't come cheap. Freshology meals can run you $40 a day if you want a full menu. While that's a bit pricey for some people, if losing weight or maintaining your health is important to you, then this will be a worthwhile investment in your health.
Freshology offers several options, and the price will change depending on your options. For example, if you choose the Balance plan without seafood for a man and want 3 meals per day, 5 days a week, your pricing plan will look different than a woman who chooses the Keto-Carb 30 plan with 3 meals a day, for 7 days a week. Here's a glimpse at the pricing structure based off of the Balance Plan for a full week of meals:
| | 2 Meals per Day/7 days a week | 2 Meals per Day/5 days a week | 3 Meals per Day/7 days a week | 3 Meals per Day/5 days a week |
| --- | --- | --- | --- | --- |
| Men | $174.99/week | $129.99 | $198.99/week | $151.99 |
| Women | $162.99/week | $121.99 | $179.99/week | $143.59 |
Help & Support
Help & Support
Freshology has customer support available during normal business hours and even has extended times throughout the week and on Saturdays. You can reach support over the phone with the toll-free number or send them an email via the online contact form.
800-743-7546
Monday – Friday 8:00 AM – 9:00 PM
Saturday 9:00 AM – 12:00 PM
Sunday – Closed
Here's the Skinny
Here's the Skinny
Freshology is an excellent delivery service that will send healthy meals straight to your door anywhere in the continental US. Meals are all professionally-prepared and loaded with nutritious value. You'll love how these meals taste, and you'll also love the convenience of having fresh meals portioned out and handed to you with a smile. Freshology isn't cheap, but if you are into eating healthy and losing weight, this is a great option.