In a Nutshell
In a Nutshell
Astrology.com offers a wide range of free and premium personalized astrological reports, horoscopes, and tarot readings, that are delivered instantly online or via email. It has also partnered with psychic reading platform Keen, on which customers can select an astrologer of their choice and have a live in-person reading. The site boasts the largest monthly audience for Astrological and Esoteric content on the web.
Positive
Best for those interested specifically in astrology
Substantial selection of free readings and reports
Reports delivered online instantly, or emailed and can be saved
Negatives
Live psychic readings are through Keen, not in-house
Astrology and tarot reports use software instead of live advisors
No refund or guarantee info on digital readings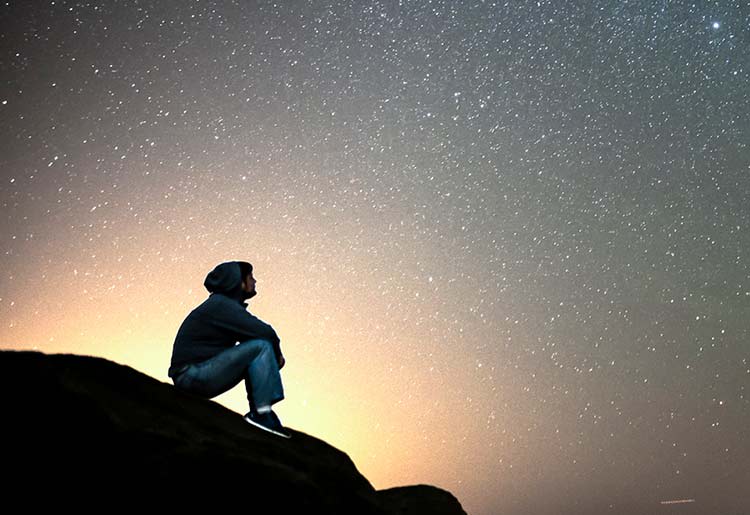 Is Astrology.com Trustworthy?
Is Astrology.com Trustworthy?
When searching for an online psychic, one of the main concerns is trustworthiness. There's no denying the existence of bad actors and frauds, who cast a dubious shadow over the field and its more legit practitioners. So how do you separate the 2? How can you tell a legit psychic from somebody just out for your money?
The short answer is, it's difficult, but not impossible. Psychic readings are by nature mysterious, personal, and unquantifiable. However—there are some fairly reliable criteria that, when applied to a psychic or psychic website, can either weed out questionable practices or spotlight the signs of a transparent, honest business. Here's how Astrology.com looks under scrutiny:
Screening process?
The good news is that the top rated psychics here are all thoroughly vetted, and have anywhere up to 40,000 independent reviews, while the feedback from customers is clearly listed. This means you can select the psychic with the best feedback in the area you are interested in. If you're not satisfied with your first call, all you have to do is fill out Keen's Customer Support Form with the details, and they promise to respond within 72 hours and resolve the problem.
Psychic bios?
User reviews?
Community resources?
100% money-back guarantee?
A final note about trustworthiness
Given the nature of psychic readings, it's difficult, but not impossible to determine with absolute certainty the legitimacy of a practitioner. Furthermore, there are factors that can influence the success or failure of a reading that may have nothing to do with the legitimacy of the psychic. For that reason, make sure you choose the best psychic website that specializes in your field of inquiry, and communicate your questions and goals clearly. Nothing's black and white when it comes to psychic readings—hey, that's part of the fun, right?—but judging online psychics by certain criteria can drastically increase your chances of finding one who's in it for the right reasons.
Pricing & Special Offers
Pricing & Special Offers
The pricing structure for live psychic readings are as per Keen's rates. These are currently 10 minutes for $1.99, or the first 3 minutes free.
There is a flat rate for digital readings, which are sent through to the customer after filling in personal details (such as their date and time of birth). These include horoscope readings for the year or month, tarots, and love scores and compatibility reports. Prices vary and currently range from $8.95 to $24.95.
Last updated: October 2019
Types of Psychics & Services
Types of Psychics & Services
Psychics
As mentioned above, there are psychics available in a number of different categories (via Keen) to suit a wide range of customer needs, as well as more general psychics if you are looking for a broader reading.
Astrology reports
You will find a number of free articles relating to grounding elements, moon cycles, the cosmic calendar, male and female sides to all the zodiac signs, astrology calendar, free birth chart, and plenty more.
The site also offers in-depth astrology reports for guidance, which are delivered digitally online and via email. With instant delivery, these are reports generated through specialized software rather than an astrologer creating them by hand. Not that software generated reports can't give great insight, but be aware you aren't purchasing an astrologer's services directly.
Horoscopes
Astrology.com has many free horoscope readings that can be viewed, relating to your general life, romantic relationships, and career. These can be found as yearly, monthly, weekly, or daily overviews.
There is also a horoscope app available to download, which offers a touch-friendly zodiac wheel and over 30 categories of free daily, weekly, monthly, and yearly horoscopes, from "Daily Quickie" to "Yearly Career."
Tarot
You can select tarot cards for a free online daily or yearly tarot reading on the site. This includes love forecasts and potential matches, as well as career and yin yang tarot readings.
What's Unique About Astrology.com
What's Unique About Astrology.com
Astrology.com is great for both zodiac beginners and pros who are seeking in depth readings and answers. The wealth of free, up to date articles and readings on the site, as well as the instant premium personalized readings set this site apart from its competitors. The companion app allows customers to check daily horoscopes and forecasts with ease, and offers a visually pleasing and lighthearted approach to the astrological world.
There's also a wide range of astrology, horoscope, and tarot readings to explore, which cover niche areas such as the Chinese zodiac, karma, and numerology.
Customer Support
Customer Support
Unfortunately, there is no email address or phone number to be found on the website, and the only option available if you need support or to get in touch with someone is via the feedback form. However, there is no mention of how long you can expect to wait to receive a reply, or if you will receive one at all.
Bottom Line
Bottom Line
Astrology.com is a fitting site for beginners looking to dip their toes into horoscopes or tarot, or anyone who simply wants to keep up to date with their daily forecast. For novices, the paid digital readings on offer will be insightful and valuable, but for pros, these may not be detailed or specific enough. When it comes to subjects like astrology, your personal preference for a particular site will usually be the deciding factor for which one you end up using regularly, as the majority of them offer similar tools and services.
If you're seeking a live psychic service, this isn't your go-to site, but the affiliate link to Keen's psychics does still make this possible.